About WVCP
The Westboro Village Cooperative Preschool was founded, more than 30 years ago, on the dual principal that children learn through play and that parental involvement is key to any child's educational success.
Our program provides social, musical, physical, & linguistic play experience for each child's individual developmental needs. WVCP is all about learning through play!  
Westboro Village Cooperative Preschool is a non-profit Co-operative Preschool. It was founded more than 30 years ago on the dual principal that children learn through play and that parental involvement is key to any child's educational success. Our goal is to provide children an optimal learning experience in a safe and caring setting. Our co-operative environment encourages children, parents and teachers to share ideas, socialize, make connections, and build community. Our program provides social, musical, physical, and linguistic play experiences for each child's individual developmental needs.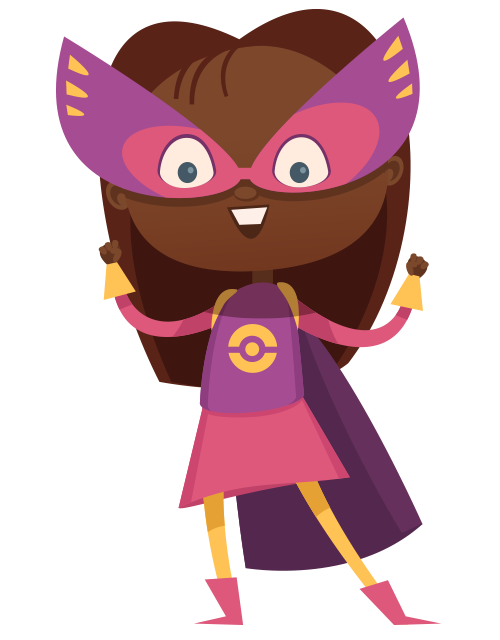 Our co-operative environment encourages children, parents and teachers to share ideas, socialize, make connections, and build community.
At the Westboro Village Cooperative Preschool, parent contribution is key to the school's success.
Our warm and caring educational environment, as well as our reasonable tuition rates, are maintained by the support of our members.
Member parents can expect:
+ to have a duty day on average once every 6-8 weeks
+ to participate in fundraising
+ to be punctual in accordance with school schedules
+ to do an occasional (usually once per year) load of laundry
+ to participate by voting on amendment changes of the co-op bylaws
+ to attend the general meetings, three times yearly
+ to participate in one of several committees devoted to fundraising, publicity, maintenance of the school, and organizing annual concerns
In addition:
As a co-operative, our preschool welcomes the varied talents, skills, knowledge and experience of all members into our program. If you have a talent or resource that would be a benefit in the classroom, we encourage such contributions.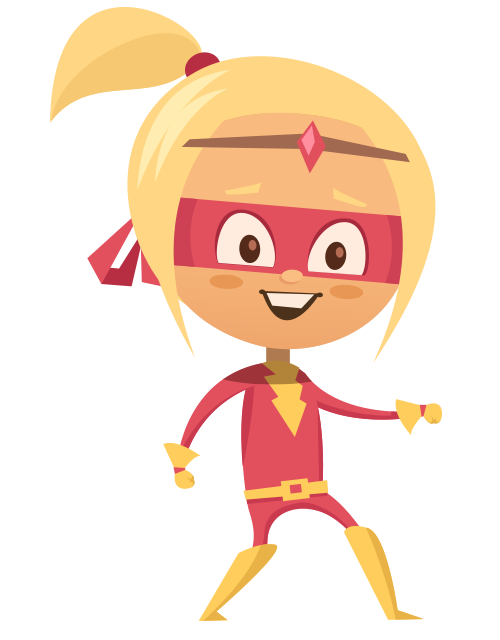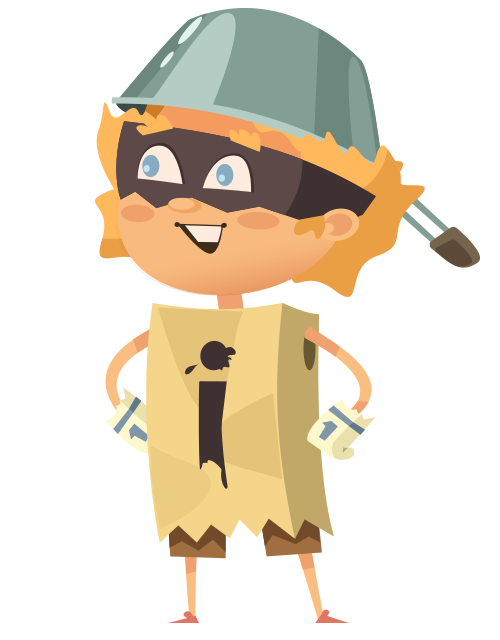 Helping Your Child Explore, Grow, & Learn
We employ professional teachers with a variety of different educational experiences, but, at the Westboro Village Co-operative Preschool, parents are an integral part of daily education, as well as the annual renewal of programs and facilities.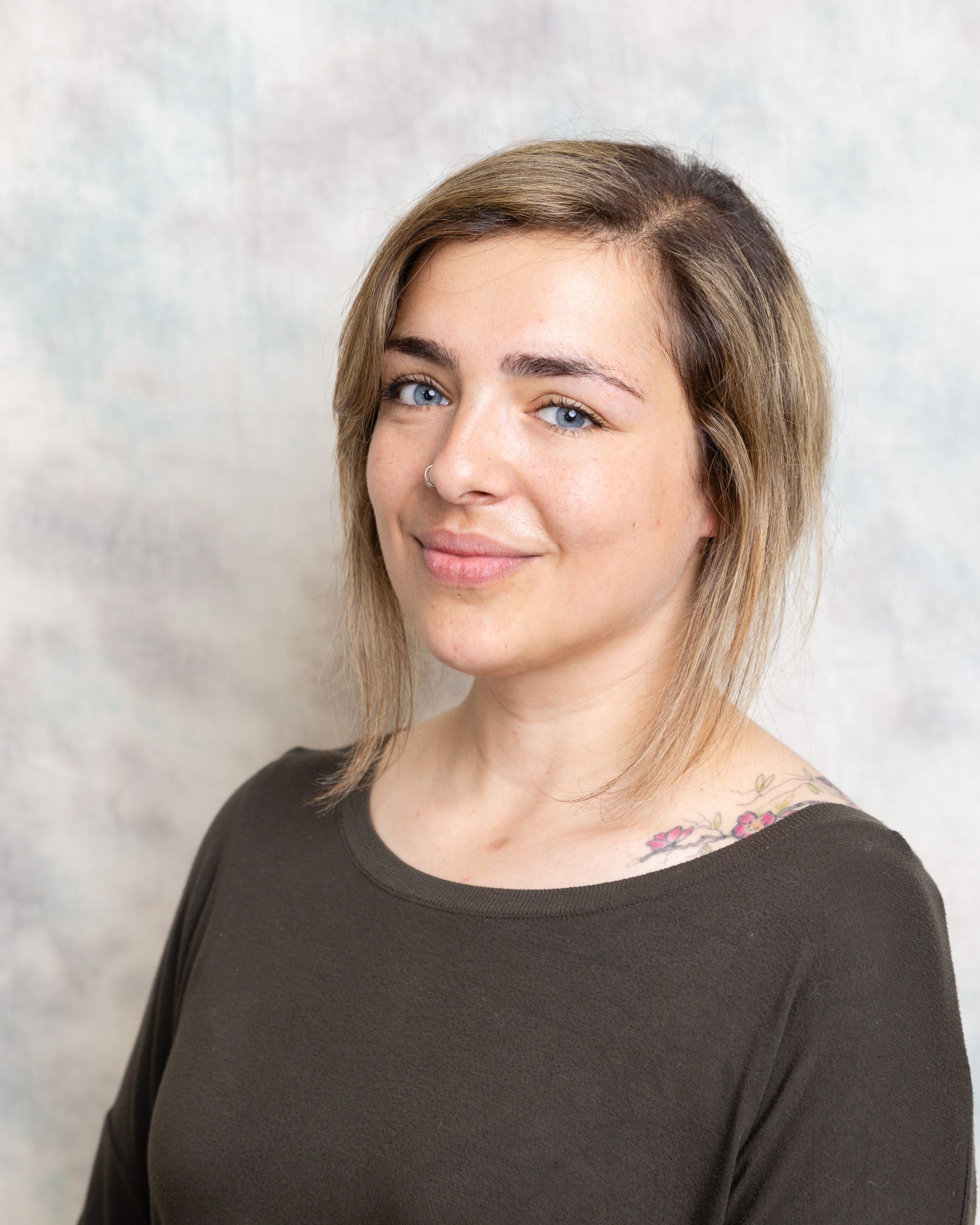 Sabina Provorna
WVCP Director
I
started my journey as an educator over 14 years ago. First, by working in a licensed childcare setting with a variety of different age groups, then transitioning to the school board in the full-day kindergarten program.
My professional experience has allowed me to be well acquainted with, and understand the intricacies of working with children that have ASD, developmental or physical disabilities and those that may be learning English as a second language.
As an RECE and the centre Director, I am determined to foster a holistic environment that builds on children's natural curiosity, ideas, abilities, and life experiences. I strongly believe that learning is most effective through inquiry, play and exploration, and that ongoing communication between educators and families is essential in building the foundation for life long learning.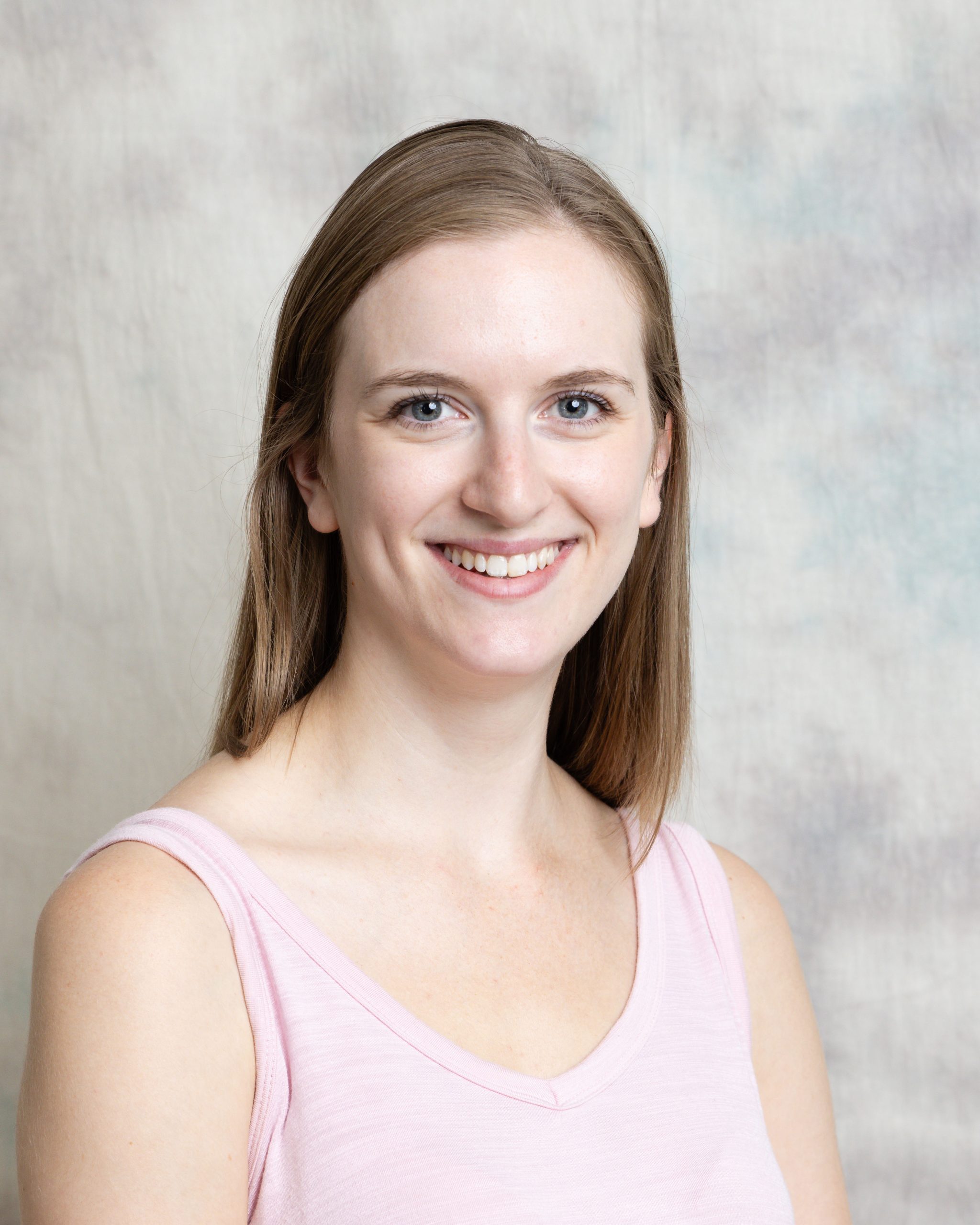 Sarah. Y
Assistant Director and Classroom Teacher
Hello everyone!I graduated in 2018 from St. Lawrence College – Kingston Campus in the Early Childhood Education program.  I am thrilled to be a part of the WVCP family! 
My goal as a RECE is to provide a safe, positive, and inclusive environment for children to learn and grow. Every child is unique and different, and catering to each child's individual needs is vital for their develpmental growth. I believe children can learn so much through play and exploration!
My job as an educator is to provide those learning opportunities with plenty of open-ended materials and tools along with thought-provoking questions.
I believe bringing nature into the classroom is important. Where children can take the time to investigate and see parts of nature from a different perspective.
Respect for the children, families, educators and directors is vital. Everyone deserves to be treated equally, and open communication should always be available.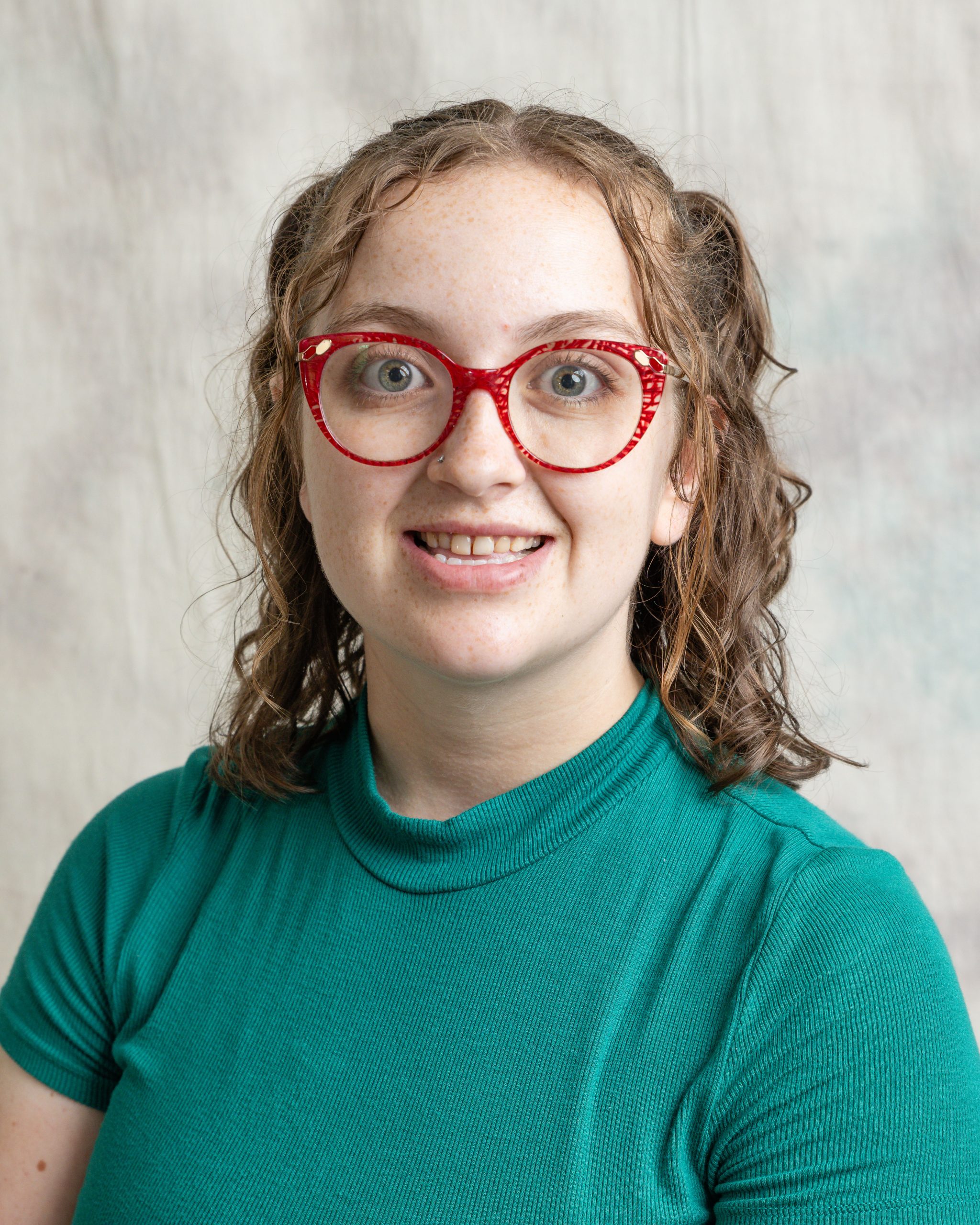 Taylor. C
Preschool Teacher
My first introduction to education was in my own early education. I had the most amazing experiences and educators that I looked up to, and still, do. I have always wanted to become an educator and make an impact in children's lives. I am an RECE. I studied in the early childhood education field at Algonquin college and most recently graduated with my ECE diploma.
Children are all unique individuals. Not all children learn and think the same, but none the less, they all deserve equal opportunities and experiences. I believe as an educator it is important to teach children the way they learn, rather than expect children to learn the way I teach. When planning activities or exploration opportunities, I also plan alternative options to support each child's personal expression and engagement.
In addition, I believe every program has at least three teachers, the educators, the environment and the children. An effective learning environment should be a place that children feel supported and welcomed. A place where children aren't afraid to explore, express and learn. An effective environment supports children's development and growth, in every aspect. As well, children are amazing teachers. We can learn so much from children. When we give children opportunities to lead, direct, guide and teach, they will surprise you. Inside every child is a competent, capable and curious learner, who is waiting for opportunities to share their experiences and knowledge. Crazy things happen when we give children platforms, and luckily for me, I build my students stages.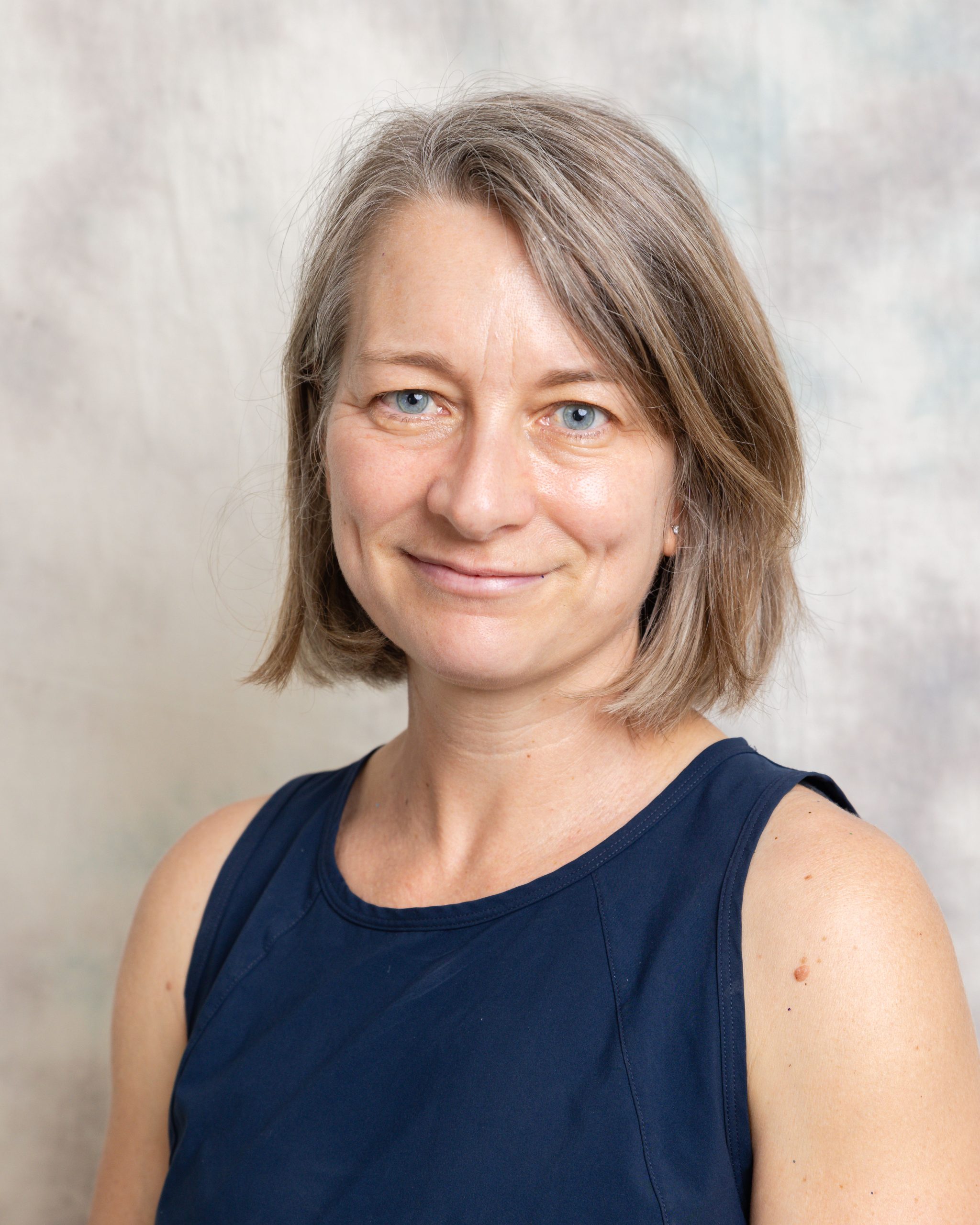 Vanessa. G
Toddler Teacher
I have been part of WVCP since 2007, when I enrolled my first child in the toddler program. It was such a good experience that my other two children came too. Since my youngest graduated to kindergarten in 2014, I have been supply teaching at the school. My own background is wide-ranging. I have worked as a geologist and have cooked professionally. One of my favorite jobs was teaching cooking to kids. I also love dogs, gardening and playing hockey.
I feel lucky to be able to spend my time with the young students of the preschool. It's wonderful to hear their fresh perspectives on life and I love that they remind me what it's like to be a kid again. When I'm with the students, I like to strike a balance between having fun and learning. While I do love being silly and fun, I also take every opportunity to enhance the skills of the students. I like to focus on life skills, interpersonal skills, academics, emotional and physical literacy, all things needed to make for a successful transition to kindergarten.
For me, a successful day at preschool is one where students are happy and confident, show respect for each other, behave responsibly and learn something new. I feel that our job as preschool teachers is to foster a love of school that will continue to grow as the students move forward in their education.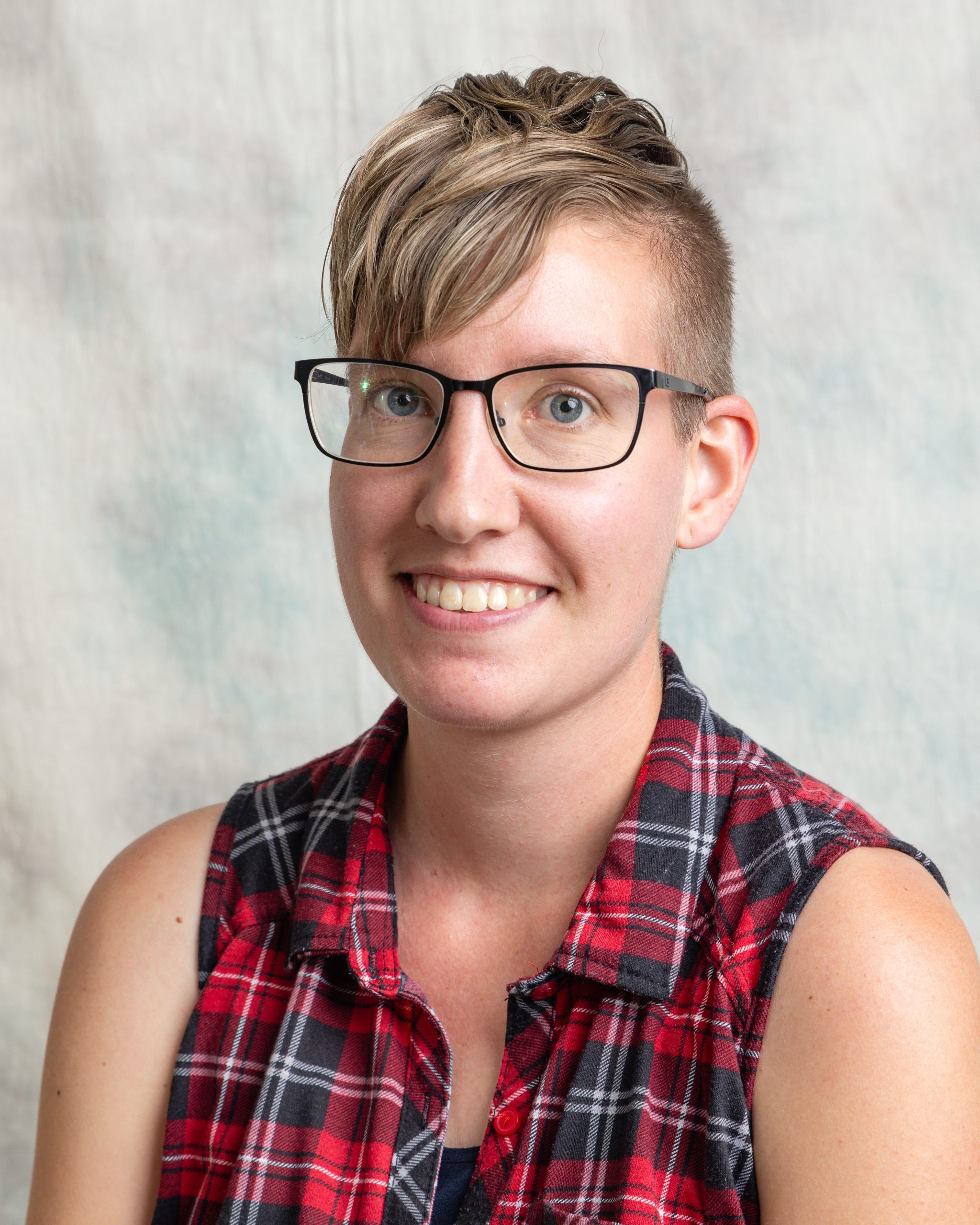 Michelle V
Preschool Teacher
Hello, I'm Michelle! I'm happy to be a part of the growing WVCP family.
I am a Registered Early Childhood Educator, having graduated in 2015 from Mohawk College in Hamilton, ON. I've gained experience in licensed child care with a variety of age groups, enjoying much of this time with school age children in a before and after school setting. I've also spent time under the forest canopy hiking the trails, jumping in puddles, concocting potions, spotting wildlife, and sitting around a campfire with children in a forest school setting. I hope to share some of the forest's magic and wonder here at WVCP! I will be taking part in the Forest and Nature School Practitioner's Course as well, hoping to build on that experience in the future.
Every child should experience love, kindness, acceptance, and respect every day. They should also have the opportunity to explore, discover, learn, laugh, play, and just have fun being a kid! I love making connections with the children in my care, being a co-learner with them, and getting to know their unique personalities and interests. It is truly a privilege to teach and care for them each day and my aim is to provide a safe, fun environment through which they can learn through play and create lasting memories in our classroom.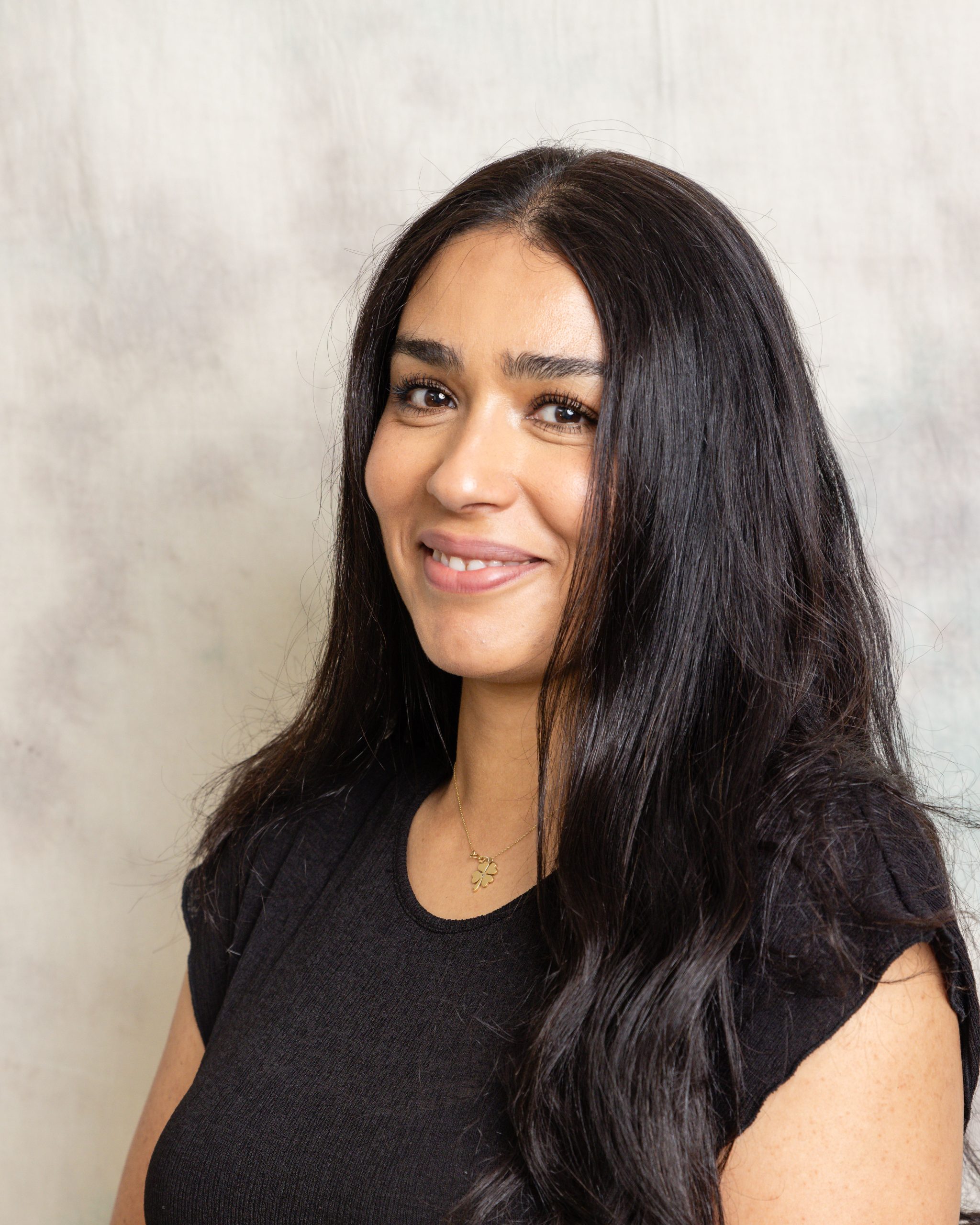 Bushra M
Preschool and Toddler Teacher
My name is Bushra Mukdad, and I am happy to be part of WVCP.
I graduated from Damascus University with a degree in Psychology and Education. I did several courses from a Montessori international school in Damascus, Syria, and I am certified from Albert school in Ottawa in the Childcare Assistant program.
I have six years of experience Teaching in Kindergarten (3-5 years old children) and two years of experience with special needs children (Autism, down syndrome, and cerebral palsy).
My passion is to work with children and make them happy and satisfied.
Children learn by exploring the world surrounding them. My goal as an educator is to provide a safe and fun environment to the children and work with them to reach my goal as an educator to develop their cognitive, physical, and emotional abilities.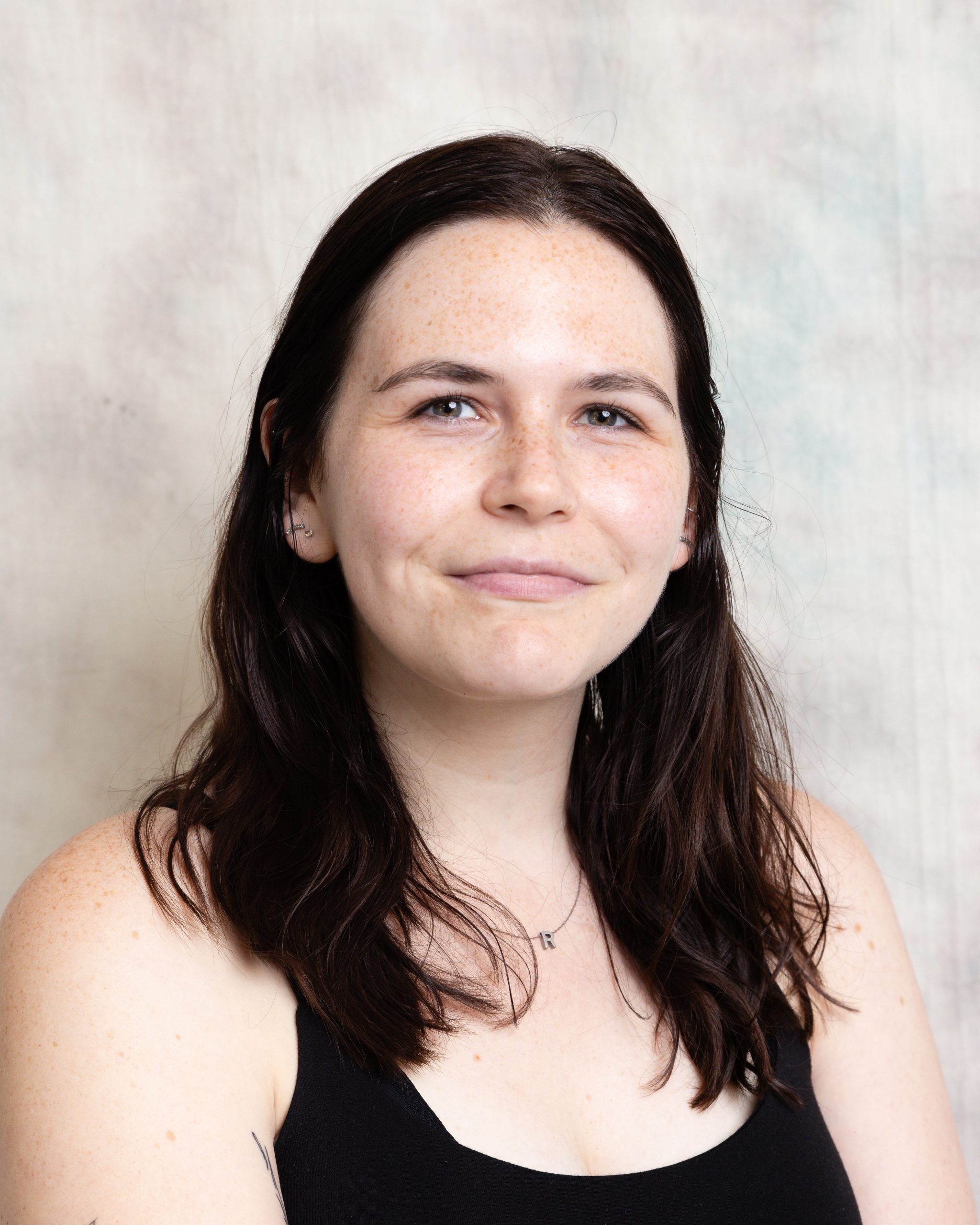 Rina O
Toddler Teacher
Your content goes here. Edit or remove this text inline or in the module Content settings. You can also style every aspect of this content in the module Design settings and even apply custom CSS to this text in the module Advanced settings.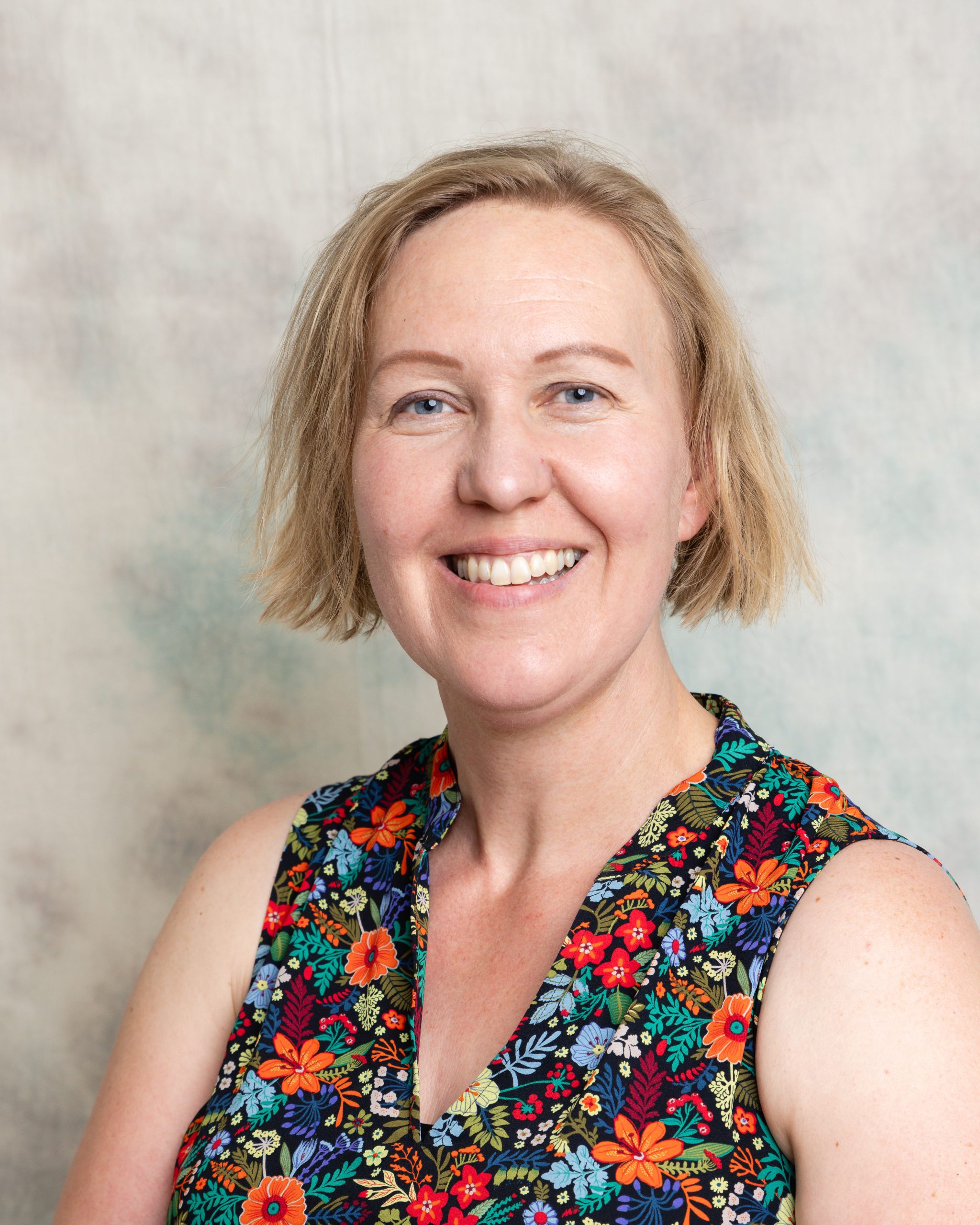 Simone U
Toddler Teacher
Hi, m
y name is Simone and I am delighted to work at Westboro Village
Cooperative Preschool in the toddler program. I am a registered Early Childhood
Educator since 2020 after graduating from Algonquin College.
I am originally from Germany, where I worked as an elementary school teacher for
several years. Since moving to Canada in 2005 I worked as an educator with all age-
groups in Ottawa in daycares, Forest schools, elementary schools, High schools and as
a freelance music educator teaching music for children in home daycares.
I am passionate about Outdoor education and child-led learning. As an educator I value
play and the learning and growth that happens with it. I encourage children in my
practice to deeply wonder, inquire, and interact with their environment and are always
amazed by the creativity and rich learning that happens accordingly. Currently I am
participating in a Nature Practitioner`s Course with the Child and Nature Alliance of
Canada and are looking forward to sharing wonder and inquiry that your children will experience every day!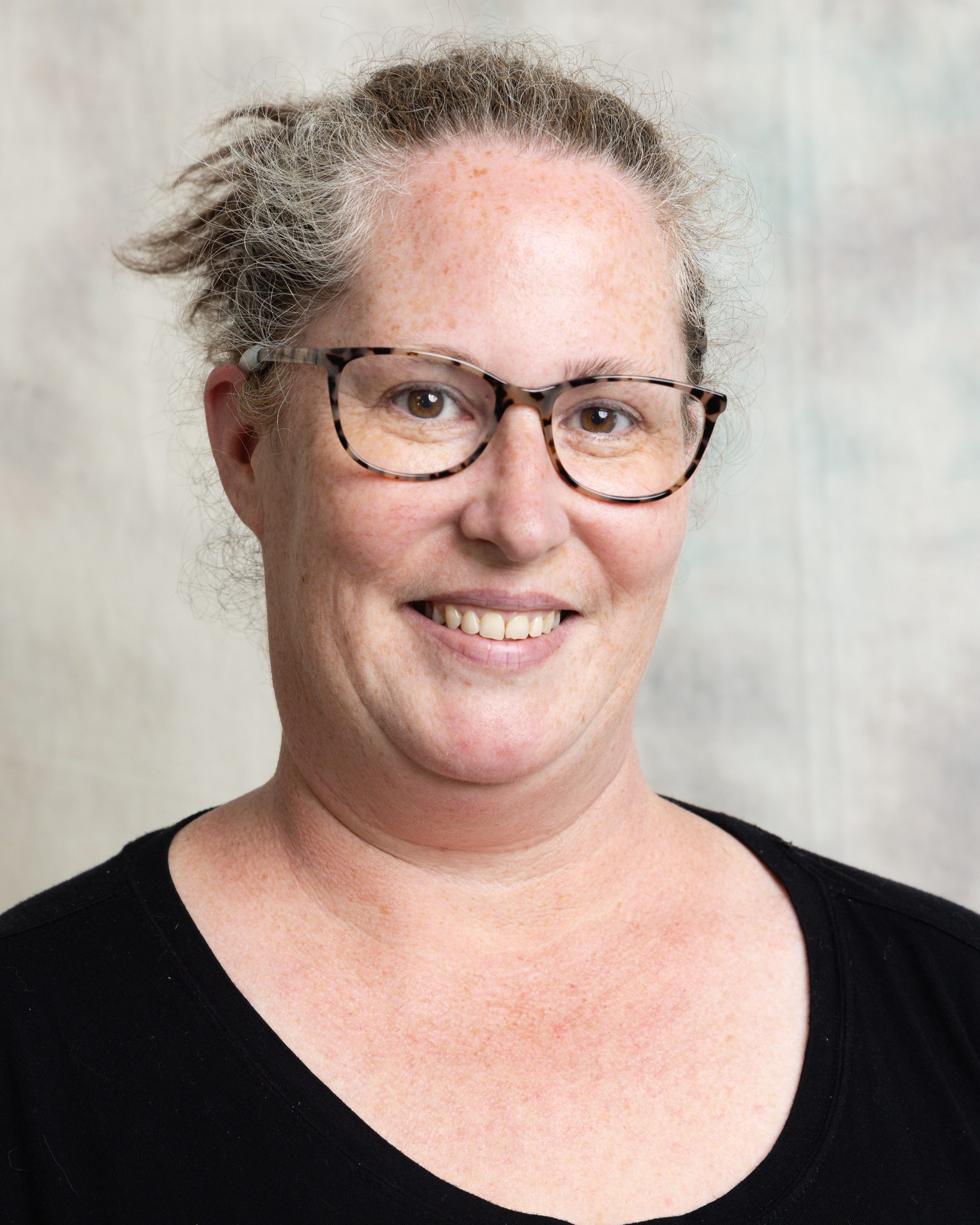 Jill P
Program Suport
Hello! My name is Jill and I am very excited to be part of WVCP! Before coming to WVCP I was
lucky enough to be able to have a home daycare for over 11 years that thrived in the Hintonburg
and Westboro areas. I met many wonderful families, most of whom I remain in strong
friendships with. I was very lucky to teach and learn from many children from all different types
of families and backgrounds.
Before opening the daycare, I traveled around the West Coast of
Canada taking in all the sights of this wonderful country. I have two children who are kind,
caring, compassionate and hilarious and a husband who is an amazing chef. I have a passion
for exploring, helping my neighbours and community and love animals of any kind.
Helping children gain independence and confidence through free and structured play based
learning, asking questions and learning the answers together, has been the best part of this job.
Letting the children know, though my actions, that I too am still learning by taking risks, making
mistakes and overcoming challenges. Bringing together the social and emotional needs of
children using their interests and skills to help them feel heard, seen and comfortable in a
school like environment is very important to me.
Fostering a good relationship with school at an
early age develops into a lifelong love of learning and continued personal growth. I am very
excited for the daily successes, challenges and accomplishments I get to be part of and getting
to see the children grow and thrive is a privilege that I consider myself very lucky to do every
day.
The Westboro Village Cooperative Preschool facility is comprised of a spacious and well-equipped classroom for each of the Toddler and Preschool programs, as well as a large gymnasium. 
Learning through play… in our two spacious and well-equipped creativity rooms and our thoroughly resourced gymnasium, featuring a constantly renewed collection of supplies and learning tools, child-sized washroom facilities, as well as:
Music, Puzzles & Games, Arts & Crafts, Reading, Writing & Arithmetic, Science and Physical Play
Toddler AM - 9:15 - 12:30
Days Of The Week
+ Tuesday / Thursday
+ Monday / Wednesday / Friday
+ Full Week
9:15 am – 12:30 pm
Preschool AM - 9:15 - 12:30
Days Of The Week
+ Tuesday / Thursday
+ Monday / Wednesday / Friday
+ Full Week
9:15 am – 12:30 pm
Preschool Full Day 9:15 - 3pm
Days Of The Week
+ Tuesday / Thursday
+ Monday / Wednesday / Friday
+ Full Week
9:15 am – 3pm
 Registration is on-going throughout the year as spots become available.
Wait lists are maintained by the centre Director and Registrar.
What Our Families are Saying
"The teachers truly care about and love the children. I could think of no better place to give my kids a head start in life."
"It was our first time enrolling our son in preschool so we were nervous at first but the teachers and coop board are so incredible that they soon made us feel comfortable. Our son is excited every morning about going to school. We are very thankful to have discovered Westboro Village Cooperative Preschool and its incredible staff. We highly recommend WVCP."
"Our child has learned so much from the pre-school program. She started at WVCP at 2 years, now 4 we have seen amazing changes in her independence and confidence. She loves her pre-school teachers!"
"Flexible schedules and Amazing teachers, my girls love their little school!"
"I love the flexible schedule and the chance it gives my toddler to be independent, spend time with her peers and with other caring adults. Because it is a coop and there is parent involvement, I have been able to ask the teachers to program lessons and play based on what we are working on and interested at home."